PM
Preventive Maintenance for Restaurants and Why It Matters
Preventive maintenance for restaurants is crucial to create the best customer experiences. Learn more about how you can have preventative maintenance.
---
In an industry that is all about preparation, preventive maintenance for restaurants can get a bad rep.
Many restaurant owners and operators aren't thinking about the equipment powering their kitchens until something breaks down and dramatically disrupts their operations. Then, it's a mad rush to get the problem fixed in order to maintain the level of customer experience that they have worked so hard to cultivate.
There's another way. And it's honestly not a new idea—it just needed a bit of a shakeup.
Preventive maintenance, also referred to as preventative maintenance, is an opportunity for restaurants to skip the hassle of a last-minute breakdown and even reduce operating costs associated with reactive, in-time repairs.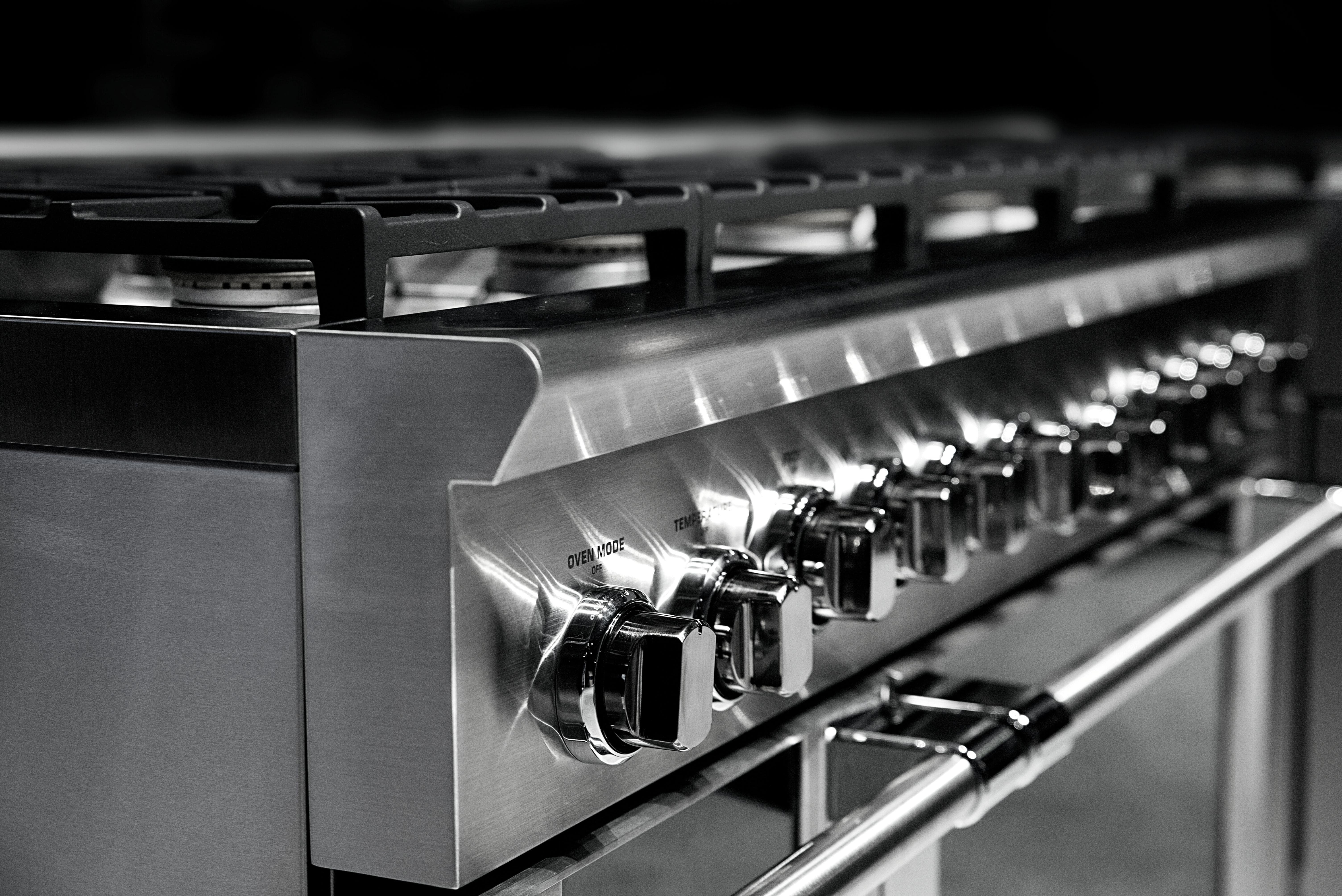 What is Preventive Maintenance for Restaurants?
Preventive maintenance is the process in which restaurant operators proactively and systematically identify and address potential equipment issues before they experience a breakdown.
Preventive maintenance allows restaurant managers to ensure that their equipment will not fail them in their time of need. If a restaurant location has implemented a PM plan, they will have a clear understanding of which equipment is likely to experience which issues, and take steps to prevent those issues from occurring.
Quick example. That reach-in cooler that has a penchant for running warm? An effective preventive maintenance program will ensure dirty condenser coils (a likely culprit) are cleaned by an experienced team member before they can affect the temperature of your integral piece of equipment.
Preventive Maintenance for Restaurants Can Include Plans For:
HVAC
Refrigeration (Cold Side Equipment)
Ice Machines
Hood Cleaning
Plumbing
Cooking Equipment (Hot Side Equipment)
Appliances (vacuum sealer, slicers, etc.)
Fire Suppression
Beverage Dispensing
Coffee Equipment
Commercial Cleaning and Sanitization
Facility Exterior
Pest Control
How Does Preventive Maintenance for Restaurants Work?
Effective preventive maintenance programs nip a potential equipment problem in the bud before they become a headache for your business. Some restaurant owners and operators prefer to take this initiative on themselves, but soon find that the detail-oriented work becomes a lower priority when the realities of a hectic day come to fruition.
Preventive maintenance for restaurants, when done right, requires an accurate inventory of your equipment across locations, and an expert-level understanding of what issues your kitchen equipment is likely to deal with and when.
On top of that, you'll need employees on staff who have the capacity to take on maintenance work when it's needed. It's a lot to ask from a team that is already wearing many hats—but the reward of reduced costs and smoother operations is worth it.
Preventive maintenance software can help lighten the load.
Offloading many of the detail-tracking, issue-predicting, quoting and schedule-coordinating tasks to a full-service software solution can give you the best of both worlds.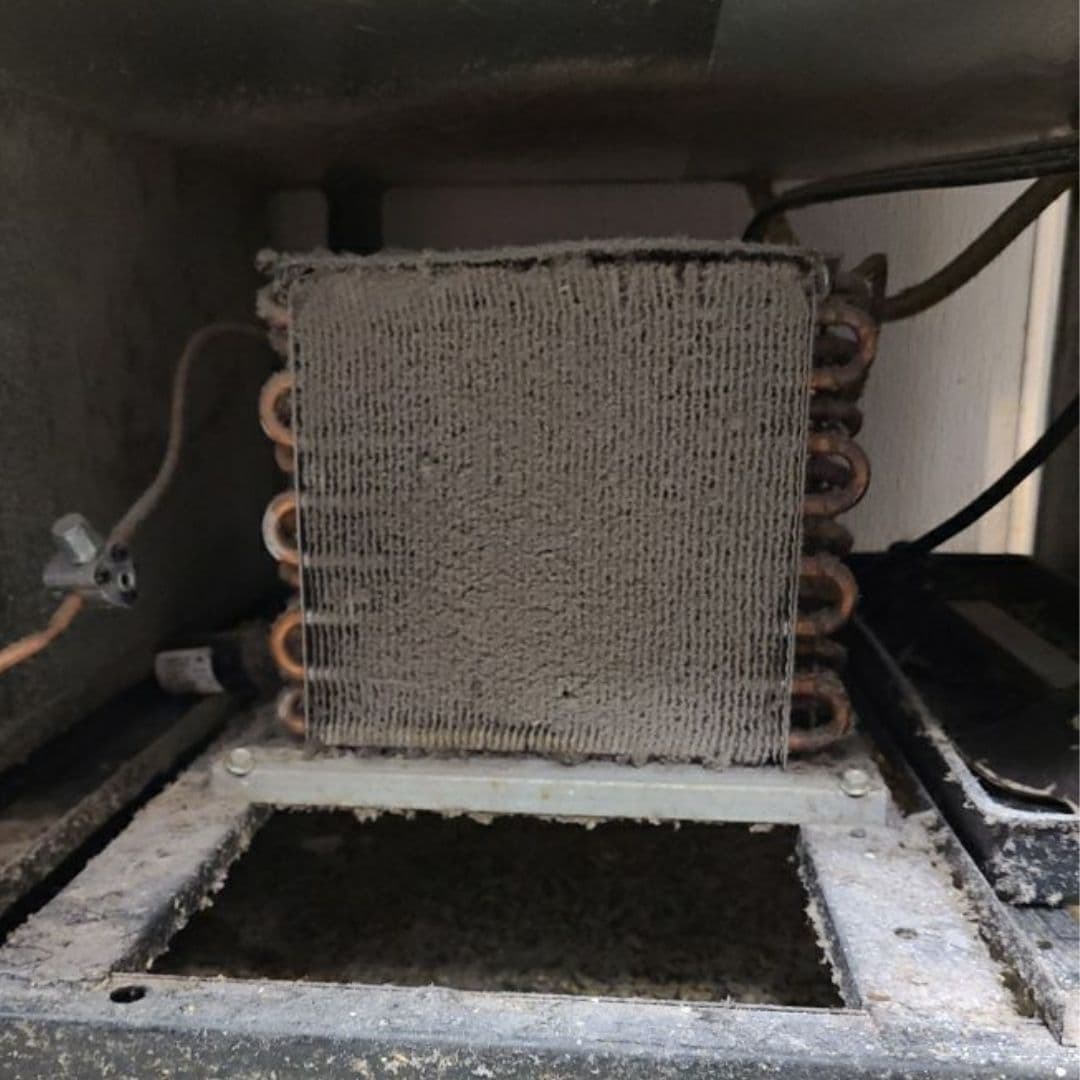 Grill Side Freezer before preventative maintenance.
The short-term effects of this kind of neglect include higher load on your compressor and higher cooler temps which leads to unnecessary loss of product. The long-term effects can shorten your compressor's lifecycle and cause a premature major component replacement.
Why Does Preventive Maintenance for Restaurants Matter?
The COVID-19 pandemic brought the financial tightrope that many restaurants were walking to light, with those who found new revenue models and reduced operating costs weathering the storm. Many managers have pushed critical repairs down the road because they couldn't afford to take them on during the beginning of the industry-wide crisis.
Restaurants have pivoted, found new ways to survive in the current environment, and it's imperative that they hold on to any traction they can find.
Preventive maintenance matters more than ever for restaurant owners and operators for this very reason. Your equipment is the backbone of your business, critical infrastructure that allows you to keep the lights on and keep your customers coming back.
Proactively tracking and managing your equipment's needs also puts you in the best position to make financial decisions and projections without having to figure in unforeseen repair expenses due to oversight. This process just plain ensures your business runs smoothly, that your guests have the best experience in your restaurant every time, even in the midst of a pandemic—it's that simple.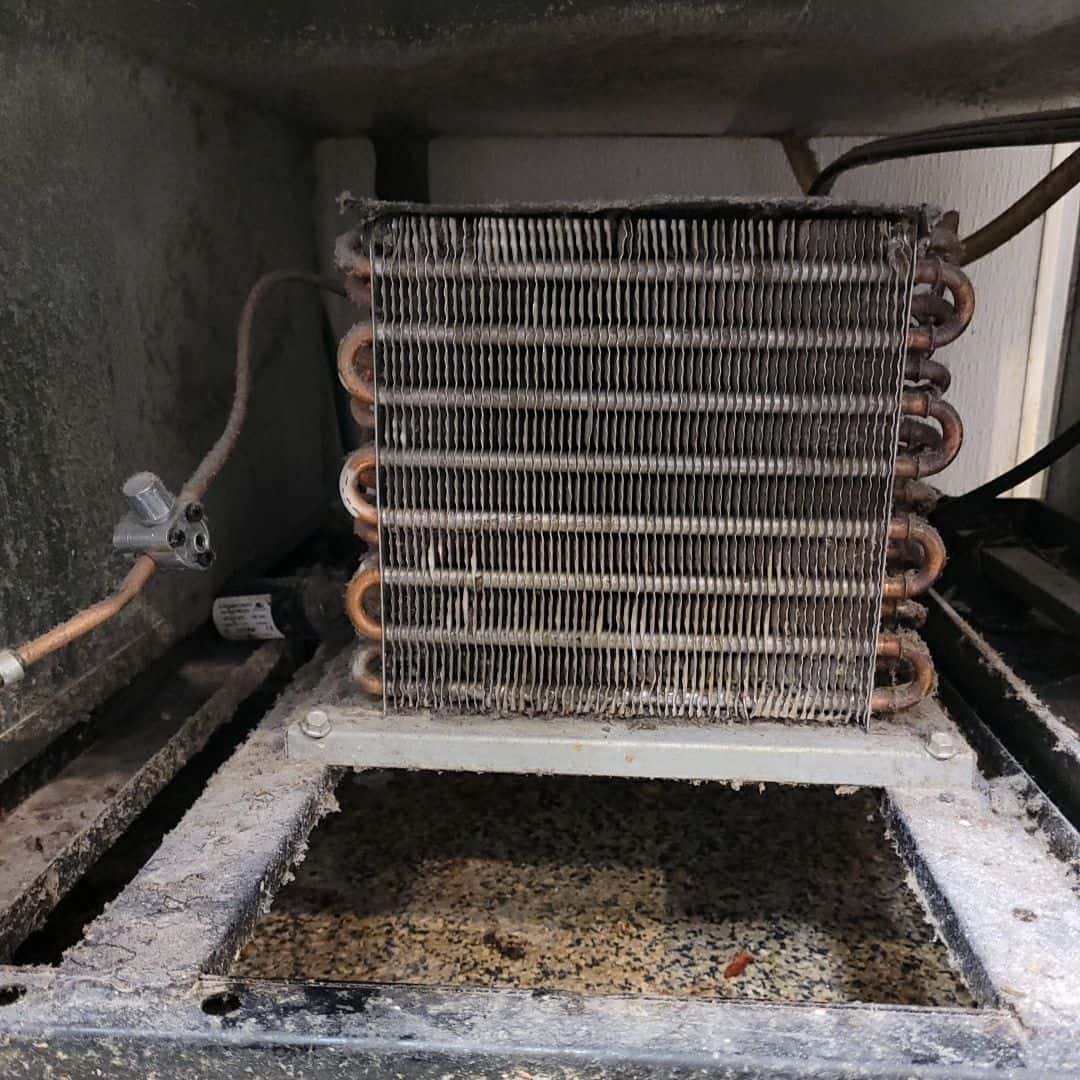 Grill Side Freezer after preventative maintenance.
So fresh, so clean, so much better for your equipment.
Benefits of Preventive Maintenance for Restaurant Owners
1. Reduce operating costs
It's easy to see where preventive maintenance can save you money. If you're keeping a close eye on your kitchen equipment, noting what could be close to failing, or identifying the beginnings of a potentially larger issue, you can take action now to prevent a bigger problem later. The repairs that you end up reacting to in a heated moment, spending more than you had budgeted for, could be prevented with a dedicated PM plan. The results speak for themselves: preventive maintenance helps save up to 18% year-over-year compared to costly reactive maintenance, according to the U.S. Department of Energy.
2. Reduce downtime of your equipment
It goes without saying (though we're going to say it anyway) that when your equipment is down, your guests, and likely your staff, aren't happy. Guests are either experiencing longer wait times, lower quality dishes, or a limited menu due to the lack of functioning equipment in your restaurant. Preventive maintenance allows you to skim right over those less than ideal situations, keep your appliances in top shape, and guarantee an incredible customer experience.
3. Reduce high costs of energy bills
Here's another cost-savings for you: a PM plan can help you cut down on energy bills. It may be a line item that you've reviewed in the past and declared unchangeable, but conducting preventive maintenance on your back-of-house equipment can help you identify machines and appliances that are running overtime—and running up your utility bill. According to the U.S. Department of Energy, preventive maintenance helps save up to 20% year over year on energy expenses. Imagine having that kind of wiggle room in your budget simply because you properly cared for the equipment in your restaurant.
4. Gather more data to identify operational efficiency
Actionable insights offer a better understanding of the equipment in your back-of-house. Having the data to back it up your decisions will allow you to make better business choices, streamline processes and purchases, and plan for the future.
Common Misconceptions of Preventive Maintenance for Restaurants
If preventive maintenance is so adept at cutting costs and making processes more efficient, then why don't all restaurant operators have a plan in place?
Remember that bad rep we mentioned earlier? There are some valid reasons why it exists.
Lack of equipment inventory management
Multi-unit restaurant operators are operating organizations across multiple locations spanning cities, states, and even countries. There are very few businesses that we've come across that have a comprehensive inventory of their kitchen equipment and infrastructure footprint across every store location. That makes maintaining an efficient and effective preventive maintenance plan pretty difficult.
Without this data in hand, it's impossible to get an accurate read of which equipment categories actually need PM plans without being sold large-scale contracts across categories you'll never need and never use. That's right - we don't necessarily recommend preventive maintenance for every piece of equipment in your restaurant. More on that below.
Sourcing quotes is a headache
Gathering quotes is one of the most painful parts of managing restaurant repairs and maintenance as it is. Sourcing multiple preventive maintenance quotes and putting them next to each other for an apples-to-apples comparison? Exhausting. Accordingly, sourcing quotes always drops to the bottom of the priority list and operators are constantly left wondering if they're paying a fair price.
Scheduling preventive maintenance is even worse
If you think sourcing quotes is a cumbersome process, try scheduling preventive maintenance for restaurants with service providers across locations and equipment categories. Management of this process is extremely time-consuming, and, when last minute reschedules on planned maintenance occurs, appointments are likely to fall off the radar and be missed. Scheduling inconsistencies result in managers losing trust that important equipment is getting maintained as contracted.
It's difficult to tell if the work has been completed
You've got to see it to believe it. Nothing takes the wind out of preventive maintenance's sails like a "completed" appointment without proof of work or documentation provided after the work was finished. If restaurant operators have a hard time telling if they've gotten what they've paid for, they won't prioritize this process.
There's a reason that preventive maintenance for restaurants isn't a mainstay in every restaurant across the country. It has many moving parts, requires consistent effort, and feels "low priority" compared to other tasks that need to happen now in order for tonight's service to go off without a hitch.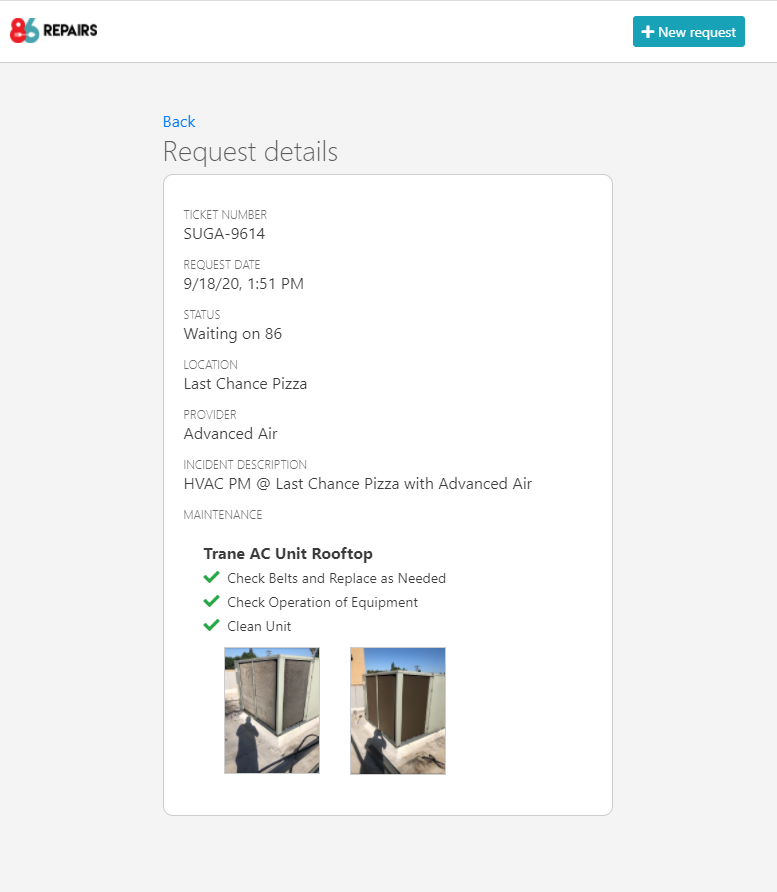 The Answer to Preventive Maintenance for Restaurants
If you've been burned by any of the failed promises listed above, you may have a bad taste in your mouth around preventative maintenance.
It's time to change your taste.
Yes, preventive maintenance for restaurants matters more than ever and could be the tactic that dramatically changes your repairs and maintenance line item for the better.
And now it can be a simple, hands-off process for your restaurant.
86 Repairs launched our Preventative Maintenance service, which takes this tedious task off your plate and hands it over to us. We have years of experience serving restaurant owners and operators and managing their repairs & maintenance process. Through it all, we've gathered data and anecdotal insight into what aspects of preventive maintenance restaurant operators are struggling with.
Our Preventative Maintenance software solution aims to solve the most common issues with PM, lower your stress in relation to the complexity of this process, and reduce your R&M costs through dedicated maintenance.
These are just a few of the ways preventive maintenance software can help you take control of your equipment costs and make the PM process a little less painful:
Wall-to-wall equipment inventories
86 Repairs Preventative Maintenance keeps comprehensive digital equipment inventories for customers on all pieces over $250 in value. This is the threshold that we've determined makes the most impact for restaurant owners in determining which service categories benefit the most from PM plans, and which ones you don't need.
Source three quotes per category
We source up to three quotes per service category for your locations and assemble these quotes in an easy-to-read format for you to make your final decision. We approach sourcing a bit differently in order to save you money—our quotes are sourced by individual category, not bundled categories, so you aren't sold large-scale contracts you don't need.
Schedule, reschedule, coordinate
86 Repairs manages all communication with service providers and location staff to make sure preventive maintenance for restaurants is scheduled, appointments are met, and any reschedules don't fall through the cracks.
Documentation and verified proof
Preventative Maintenance software provides comprehensive proof of work reports with verbal and written statements and photographic documentation of key PM activities, in addition to a blind verification process.
Preventive maintenance has a bad reputation in the restaurant industry due to high expectations and few results when the process is not executed thoroughly and at a high level.
However, restaurant owners and operators who invest in preventive maintenance software reap the rewards of this proven system, reducing their overall operating costs, energy costs, and overall equipment downtime in order to provide an exceptional customer experience.