Selecting and investing in the best kitchen equipment that will power your restaurant can be an intimidating process.
It tends to be one of the most expensive aspects of opening a new restaurant, and you can't afford to make a mistake - plain and simple.

To add to the pressure, there aren't a lot of resources out there to help guide you in your decision making. Vendors often offer opaque guidance at best, and the possibility that you'll overpurchase (or worse, underpurchase) equipment for your kitchen's actual needs is high. To help you in your purchasing process, we offer you four best practices, or the secret sauce to sourcing kitchen equipment.
4 Best Practices to Sourcing Restaurant Equipment
1. Buy popular equipment
There's a reason you hear about the same pieces of equipment over and over again: popular pieces of equipment have strong reputations because they work. When a particular model gets a consistent nod of approval from chefs, managers, and staff alike - pay attention.
Popular kitchen equipment is not only more reliable, but most likely cost-effective compared to lesser known competitors. An added bonus: when you're in need of restaurant equipment repair, local service providers are more likely to have experience with popular pieces of equipment. This means technicians will have a clearer sense of how to fix an issue rather than learning how to on a new brand or new model.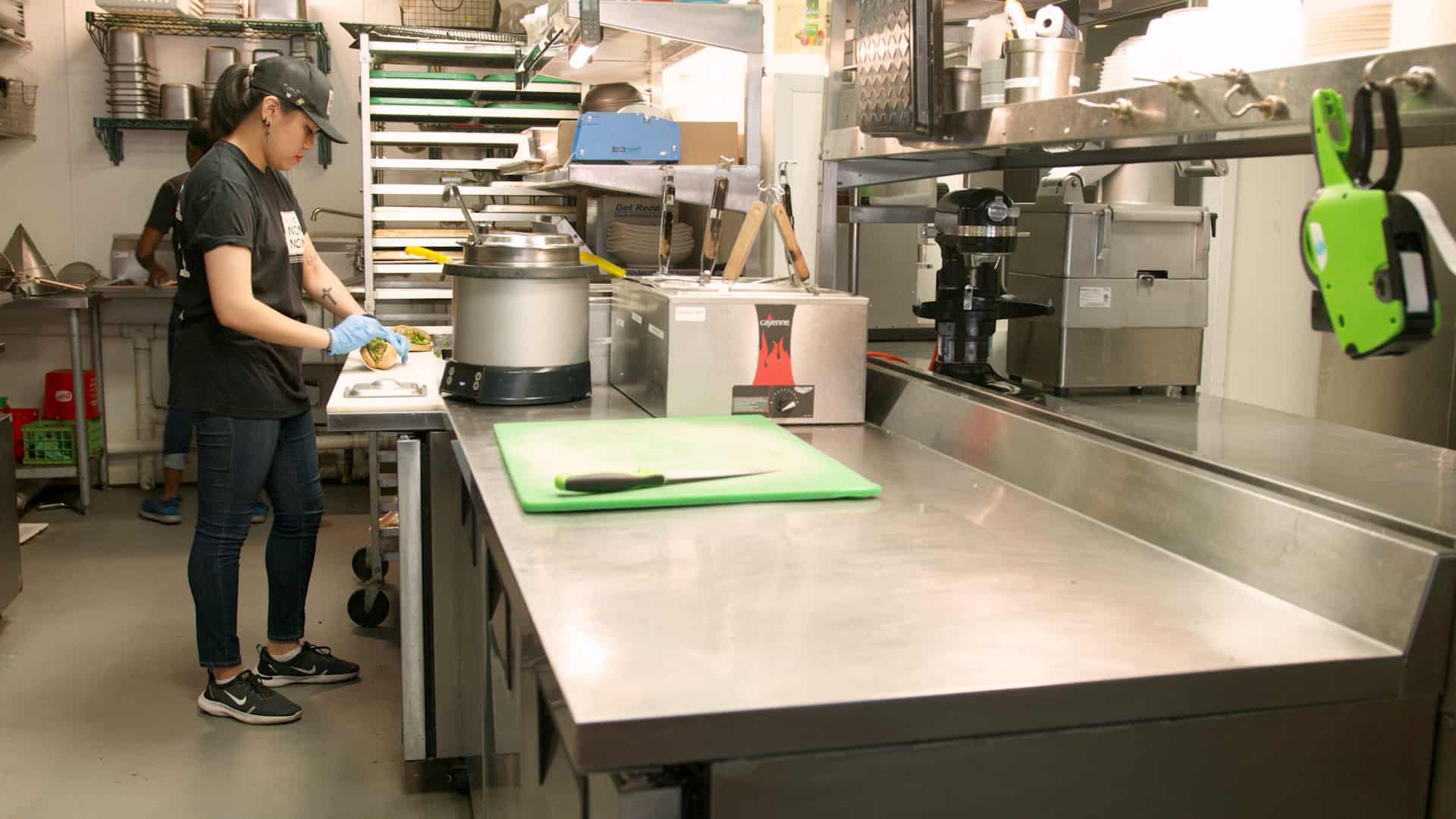 2. Involve key players in the decision making process
You're not the only one who has to live with your equipment sourcing decisions. Ask for input from your team who will use the equipment on a daily basis before you make the final call.
Solicit feedback from your experienced staff members.
- What have they used in the past?
- What would they never recommend purchasing?
- What equipment made their lives easier?
- What piece do they remember being "the problem child"?
- What do they consider a must-have in the kitchen?
Pay attention to what they rag on and make mental notes. Getting buy-in from your staff during the purchasing process can have a major impact on their workplace satisfaction. Not only will you make it clear that you value their input and expertise, but you'll feel confident knowing that your team will use equipment they actually like.
3. Do your own research
Relying on your own tried and true research is the key to feeling confident in your decision.
Get in the weeds. Weigh the pros and cons of the equipment that you're considering so that you can narrow down your options based on your unique menu and business model.
One thing to note: avoid the "shiny new product syndrome" like the plague. While it's tough in a world where newer is often sold as better, it's best to focus on work horse equipment when you're starting out. There will be plenty of time down the road to get the innovative gadget that everyone's talking about right now.
4. Conduct a run-through
Create an imaginary layout for your line by taping the dimensions of your equipment out on the floor before purchasing. Work with your staff to role play ordering out a draft menu, and walk through where the equipment is, where they'll be grabbing ingredients from, what they'll be cooking in front of and turning to, and who would be walking behind them to their left or right. Act out a busy shift, and consider the implications of how a slow night could affect the use of your potential equipment.
Sourcing restaurant kitchen equipment can be tricky, as the options are endless and information is scarce. Follow these best practices to purchase equipment that you can confidently rely on for years to come.
We're here to help you with your restaurant equipment repair needs. Whether you're a current customer of ours or not, give us a call and we'll support you with your next equipment purchase so you can make the most of your BOH.